Beginning on the 1st of February, Gold Orchid Publishing will be hosting its first ever Valentine's Romance Promotion!
During the two weeks leading up to Valentine's Day, a number of Gold Orchid romance novels will be discounted to prices as low as $0.99/£0.99 per title! 
To kick off the promotion, we'd like to introduce our readers to a number of our favorite Gold Orchid romances. One of our most popular titles is "The Elfin Knight" by Kelly Curtis. The discount for this fascinating historical romance title begins at 12 am on the 1st of February. Be sure to buy it as soon as possible, as the price of the book will be increasing daily until it reaches its full price again on the 5th of the month. Note that this discount is only valid on the U.S. and U.K. Amazon sites.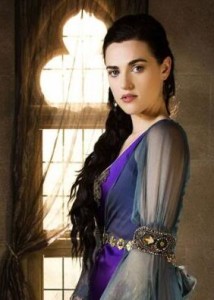 "The Elfin Knight" is a title truly deserving of our "Book of the Week" honor. The adventurous romance novel begins when protagonist Anna is whisked away from her luxurious estate in Sussex, England. The young noblewoman faces an uncertain future due to her father's capture as an enemy of the Crown. Fortunately, Anna's elderly aunt writes her a letter, granting Anna permission to live at her rural estate in Scotland. Here, Anna finds herself surrounded by fear, mystery, and intrigue as she stumbles about the grounds of The Shadows.
Though Anna's Aunt Cecily is a kind and caring woman, Anna struggles to get comfortable at the new manor, primarily due to the cold shoulder she receives from Cecily's beautiful ward Morag. As conniving as she is beguiling, Morag seems intent on making Anna's life at The Shadows truly miserable. Bewildered by the winding passageways of t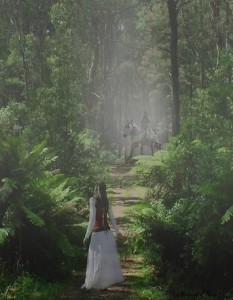 he castle and overwhelmed by the vastness of the Scottish estate, Anna can't help feeling that something is amiss at The Shadows. Most of all, she fears the shadowy silhouette of a man that she often spies on the edge of the forest. Could this be the devilish elfin knight, intent on stealing the innocence of young maidens such as Anna?
Curtis's novel deftly evokes the danger and excitement of life in 17th century Europe. Throughout the novel, Anna meets a number of strange and enigmatic men, ranging from stable boy Joe Kilpatrick to the charmingly foreign François de Waleran. Can any of these gentlemen aid Anna in saving her father from a traitor's uncertain fate? Only time will tell.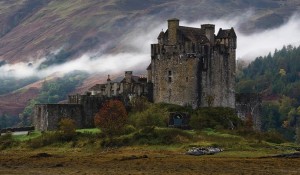 By the novel's end, Anna has blossomed into a woman. No longer a fearful and naïve young girl, she has found love and awoken to her womanly desires.
I highly recommend this uniquely intriguing romance novel by Kelly Curtis. Passion, action, and mystery all play a role in this captivating page-turner. History buffs and romance lovers alike are sure to enjoy this fascinating novel.
Did this title catch your interest? Purchase Kelly Curtis's "The Elfin Knight" on the U.S. or U.K. Amazon sites on Sunday, February 1st to enjoy this great romance novel for only $1/£1! If you miss this promotion, have no fear – Gold Orchid eBooks are always available at affordable prices.
Check out Gold Orchid's modern and historical romance titles for more great reads, and be sure to curl up with a terrific romance novel this Valentine's Day!
This post was written by Kara Kitze, Gold Orchid Publishing's Blog and Social Media Assistant.