Beginning today, the 1st of February, Gold Orchid Publishing will be hosting its first ever Valentine's Romance Promotion!
During the two weeks leading up to Valentine's Day, a number of Gold Orchid romance novels will be discounted to prices as low as $0.99/£0.99 per title! 
Beginning at 12 am on February 5th, readers will have the opportunity to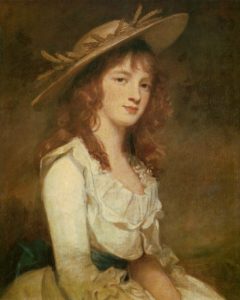 purchase the fascinating historical romance novel "The Stripes on the Tiger" by Joan Lowel. Save the date, because the price of the novel will be increasing daily until it returns to its full price at midnight on February 9th! Be sure to visit our U.S. or U.K Amazon stores to purchase this great novel while it's on sale.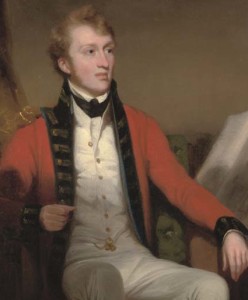 Ms. Lowel's historical romance novel is filled with passion, mystery, and intrigue. The book's fascinating and distinctive historical settings, including 1780's England, a travelling merchant ship, and colonial India, are just some of the many reasons we've named this title our "Book of the Week." Simply put, "The Stripes on the Tiger" is much more than your ordinary romance novel. Rather, it is a sensual journey through time and space.
The novel begins in Britain. Young Cornelia Grandville-Collstoncraft is a pretty waif of a girl living a lonesome and sheltered life under the iron-fist rule of her vicious Aunt Honoria. One day, however, Cornelia's life is turned upside-down by a handsome visitor, the dashing Colonel James Wolfe.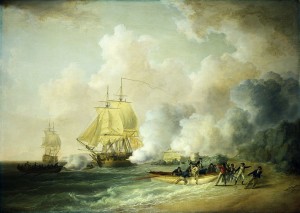 Though Cornelia's parents passed away long ago, they had once decided that Colonel Wolfe would be a suitable husband for their dear Cornelia. As such, the Colonel has arrived with plans to marry Cornelia within a fortnight.
Colonel James appears to be the perfect gentleman. Courteous, patient, and kind, he has no intentions of forcing himself on his affianced bride. If Cornelia wishes to marry him, however, she must make her decision quickly. The Colonel is a highly respected leader in the British Militia and must depart for India within the month. Will Cornelia join him in his journey, or choose a life of suffering with her overbearing aunt? The choice is crystal-clear, and Cornelia soon begins her life with James.
James has a storied past in the military. Respected and feared by his colleagues, his prowess in battle has even caught the attention of the great British Army officer Charles Cornwallis. Though Cornelia desires to learn more about her husband's triumphs against the American rebels, the subject seems to disturb him, and Cornelia must let it rest. It appears that these battles are still being fought within James' heart.
Over time, Cornelia finds herself falling for James. The two grow closer after many long nights spent on a merchant ship as the pair travel from Britain to India. Unfortunately, their love affair becomes a thing of longing and loneliness once the couple reaches India. Colonel James is away for weeks at a time, fighting against the murderous Thuggee bandits that plague the subcontinent, leaving Cornelia to roam about town with her servants and her maid.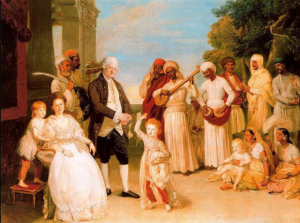 Throughout this time, Cornelia discovers more about the culture around her. She learns about the Hindu faith, observes the behavior of the Thuggee, and even uncovers the blush-inducing wisdom of the Kama Sutra.
Though their carnal connection is undeniable, it remains to be seen whether or not Cornelia and James can weather the storm of British Army life. Is James everything he claims to be? Can fragile Cornelia handle the truth? These questions and more are raised by "The Stripes on the Tiger."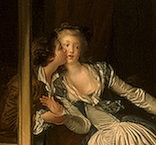 Whether you're interested in history or are merely looking for an escapist romance novel, you'll certainly enjoy this intriguing eBook by author Joan Lowel. This story is more than just a run-of-the-mill romance novel, and it is clear that the author has extensive knowledge regarding the book's historical settings.
If you're looking for a hot romance title to warm up your cold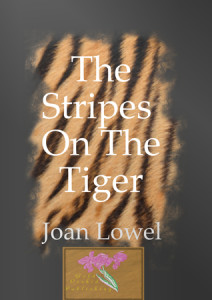 February nights, purchase Joan Lowel's "The Stripes on the Tiger" on the U.S. or U.K. Amazon sites! Download this title on Thursday, February 5th to enjoy this great romance novel for only $1/£1! If you miss this promotion, however, have no fear – Gold Orchid eBooks are always available at affordable prices.
Check out Gold Orchid's modern and historical romance titles for more great reads, and be sure to curl up with a terrific romance novel this Valentine's Day! 
This post was written by Kara Kitze, Gold Orchid Publishing's Blog and Social Media Assistant.