Do you love visiting new and exciting places? Are you a fan of poetry? If so, you'll certainly enjoy reading Into the Outer World by Sophie Enlil!
Like the title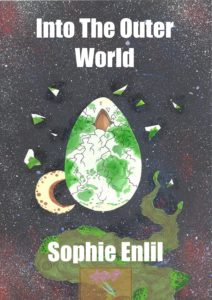 suggests, Into the Outer World transports its readers to Mars and beyond. Through Enlil's poetry, readers can explore distant space civilizations as well as African, Asian, and South American cultures. Other pieces deal with more familiar lands, such as Scotland and Wales. Some poems pause to explore the "inner world" of human emotions as well.
It's challenging to select favorite works from Into the O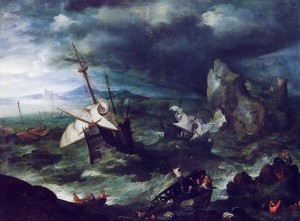 uter World. Some poems, such as "The Alpaca's Revenge," truly made me laugh out loud. In contrast, "A Sailor's Strange Fate" takes the form of an epic, describing the journey of a shipwrecked sailor and the mystic forces he encounters whilst washed up on an iceberg. Other poems, such as "Space Voyage" and "Star Scream," transport us into the real "outer world," leaving us to marvel over the vast wonders of our galaxy.
Perhaps my favorite poems, however, are those in which Enlil dives into cultural landscapes from around the globe. "China," for instance, feels like a mini-vacation to the beautiful and culturally-distinctive nation, transcending time to explore both past and present. "Mongolian Love Song" has a particularly interesting tempo and tells a memorable tale. "A Rugged Land of Rugged People" boldly personifies the Afghan nation. Enlil writes of these places as if she has lived in each one of them. These works truly make this anthology memorable.
Enlil changes pace occasionally, referencing her own life through works such as "M.A. Application," "In Bitter Memoriam," and "Intellectual Rebellion." These poems give us a meaningful look into the poet's personal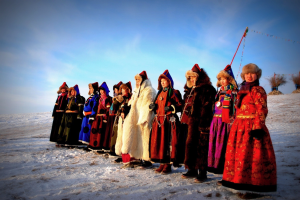 life, showing us that her awareness of her "inner world" is as astute as her outlook on the world around her.
I genuinely enjoyed the bulk of Into the Outer World. It's difficult to put into words just how vivid, colorful, and engaging her poetry is! The variety of subjects addressed throughout the anthology made the book a particularly pleasant read. Though I plowed through the tome in a single sitting, I think it would also be a  great bedside book, consumed bit by bit each evening.
My only qualm with Enlil's work is that it occasionally borders on encyclopedic. Enlil's descriptions, however, are generally vivid and illuminating; only occasionally did she fall prey to overly-detailed descriptors. Overall, Enlil is a particularly adept poet, covering various tempos and forms with ease.
I highly recommend this anthology of 60 poems to all readers. Into the Outer World is sure to take you on a journey you'll never forget.
Overall rating: 9/10
Purchase Into the Outer World on Amazon
This guest post was written by Kara Kitze, Gold Orchid Publishing's Blog and Social Media Assistant.