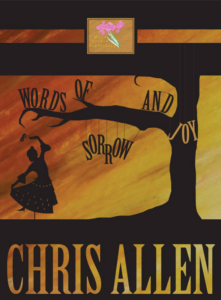 A great poet manages to evoke universal truths through his work. In Words of Sorrow and Joy, Christopher Allen does just this. Through his poetry, Allen takes us on a pensive and wistful journey through the peaks and valleys of life. To read his work is to delve into the manifold emotions of daily life — both the beautiful and the ugly.
Allen's 22 poems organically unfold throughout his compilation. The book opens with "Nobody Warned Me," a poignant portrait of the life cycle of a romance. The following poem, "Indescribable," touches on the author's reverence for his beloved. "What is a poet to do, / when he loves one so indescribable?" It seems Allen has answered his own inquiry with this striking literary tribute to his lover.
As suggested by its title, Words of Sorrow and Joy covers more than just the euphoria of love. Many of Allen's poems touch upon heartache, emptiness, and uncertainty, too. The words of "Drifter," "Unmoved," "A New Lie," and "Scribbled Out" remind readers of what it's like to be lost in a haze of hopelessness and grief. Allen paints a somber portrait of suffering without delving into the realm of self-pity, a feat that is well worth acknowledging. Anyone who has battled depression will find understanding in these poems.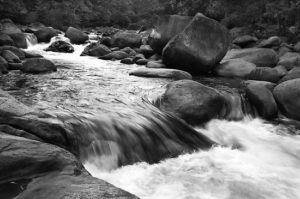 Through his adroit lyricism, Allen reminds of us how it feels to be "wandering the edges without a journey," living both in the vastness of the universe and the constricting cage of the body. Poems like "The Rain Song," "Weatherman," "Winter Sun," and "The River" analogize nature and the turbulence of our inner worlds. When Allen writes of the river "singing for its beloved sea, / surging blindly onwards" we cannot help but feel that he is describing us, too. Are the "grey strata, / overcast and lifeless" hanging over our heads or in our minds? Though this metaphor is as old as time, Words of Sorrow and Joy captures it in a memorable way.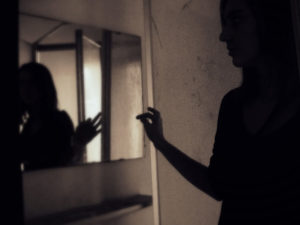 Though Allen writes eloquently on these themes, he is perhaps at his best when branching out into other realms. In "Life," for instance, a beautiful poetic structure pairs perfectly with a philosophical meditation on time. The flow of water and the passage of time are masterfully paralleled, ending in a powerful poetic crescendo. Other works like "Mirror Face" and "Insecurity" reflect the fickleness of ego and identity.
From love and grief to time and touch, Christopher Allen's work weaves its way through the thematics of the human condition. Though it is perhaps impossible to capture the true essence of life, Words of Sorrow and Joy comes very close to encapsulating those quiet feelings that make us all beautifully and imperfectly human.
This post was written by Kara Kitze, Gold Orchid Publishing's Blog and Social Media Assistant.