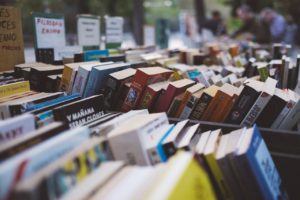 Your Submission Email should include the following –
Your name and contact details

Pen name

(if you wish to work under one)

Title of your novel

'The back of the novel'

– we want to see what you would put on the back of your work; no spoilers, no full plot descriptions, we want to only have as much as we would if we picked up the novel in a store and looked at the back

Your submission

– Word attachment (please make sure it's compatible with all versions of Word)
Any poetry submission should also include authors you feel you resemble and why.
By sending us your work, you agree that, until the work has been assessed and a clear "yes" or "no" stated from us, Gold Orchid Publishing (by yes or no we mean acceptance of your work or us declining to publish it), you will offer it to NO other publisher.
When contacting Gold Orchid Publishing for a submission, please include the title and your name in your subject line as follows – "Submission – Title – Name"
We will try to reply to all inquiries and questions within a week.
Authors can expect an answer within one to four weeks.
---
Covers –
We will commission artists for each cover. If you yourself are an artist or know an artist you would like to suggest, contact us via the relevant email on the contact page.
Profit Share –
Authors will receive 40% of all profits made from the sales of their work (where sold in ebook format – further details on the royalties for other formats are available in our contract).
Cover artists will receive 10% of all profits made from the sale of any books that they have made the cover for.
Payments to Authors and Artists are done quarterly, with the quarters as follows –
January, February and March – Paid between 1st and 10th April
April, May and June – Paid between 1st and 10th July
July, August and September – Paid between 1st and 10th October
October, November and December – Paid between 1st and 10th January
The payment dates given are subject to change, if unforeseen circumstances arise.